The UK video games industry didn't exist. Nope. That vibrant bedroom-coder culture of the 1980s, the one that sparked a world-renowned nation of games developers? Never happened. This cold, cutting (and false) notion is just one of many that filmmaker Anthony Caulfield has endured on his mission to produce UK games documentary From Bedrooms to Billions.

But, while Anthony had heard claims from TV executives that the British boom was "too niche" a subject to cover, several surprising whitewashes of cultural history came from a few unlikely sources - video games companies themselves.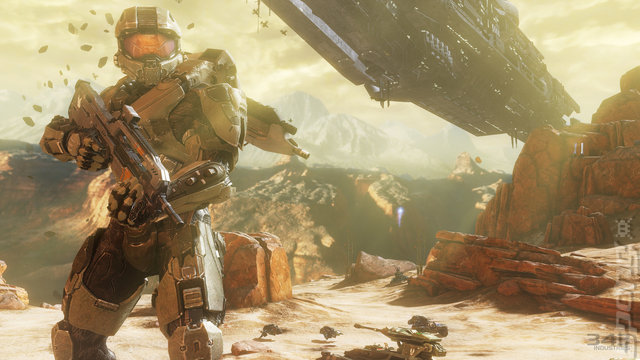 Yep, they're already talking about it. 343 Industries, in chatting to the Independent about Halo 4, went on a bit of a tangent and started offering its insight into Halo 5 and the rest of the planned 'second trilogy'.
The UK video games industry is a shadow of its former self. Take one look at the domestic landscape and you'd be hard pushed to find many breakthrough studios worthy of AAA status. The trickling stream of British developers leaving the country to work in the US or Canada has hit us hard over the last few decades. But, it wasn't always like this. Before the mid-1990s, the British game industry was a real force to be reckoned with.

A culture of bedroom coders throughout the 1980s, brought on by the popularity of home computer systems such as the Commodore 64 and ZX Spectrum, allowed a generation of kids and adults to write some of history's most beloved video games. Jon Hare's Sensible Software titles. The Bitmap Brothers' Speedball and Chaos Engine. Gremlin's Zool. Tim and Chris Stamper, to name but a few.